Will crowdfunding be a success for female entrepreneurs?
Obtaining finance is not that easy for female entrepreneurs
could crowdfunding be the answer?
In 2012 there were an estimated 8.1 million women-owned businesses in America, which generated close to $1.3 trillion in revenues and employed 7.7 million people. According to Forbes magazine, women-owned businesses represent nearly 50% of privately held companies in the U.S. In Britain women own nearly 50% of the wealth. Yet Women-owned businesses start with significantly less capital than those owned by men and raise less they grow. The average women-owned business has 25% lower revenue than the typical male-owned firm in the same industry.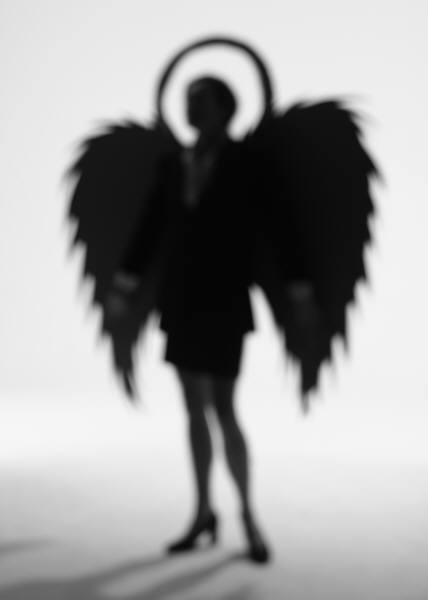 There's a shortage of female investors - 12% of all angels in the USA are women and 5% in the UK. This despite women owning nearly 50% of the wealth in Britain. People tend to fund people just like them. Men fund men and women fund women.
In these difficult financial times crowdfunding could offer more than a ray of hope.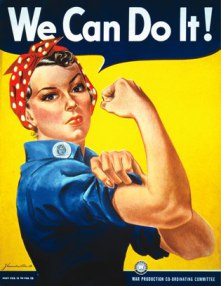 "Women heavily rely on social and support networks to grow their businesses — to identify new clients, to share war stories and resources, and to boost morale" says Christine Janssen-Selvadurai director of the entrepreneurship program at the Gabelli School of Business. She goes on to say "I suspect they will be more comfortable using [crowdfunding] for raising funds because it is essentially an online social network and it enables women to leverage their already existing support system to raise smaller amounts of cash [than angel or venture capital] without giving up control." 
Women are having success with donations based crowdfunding. 42% of Indiegogo's successful campaigns are run by women. On average, successful women-led Indiegogo campaigns receive 1.3 more contributions than their male counterparts, and raise, on average 10.75% more money than campaigns run by men.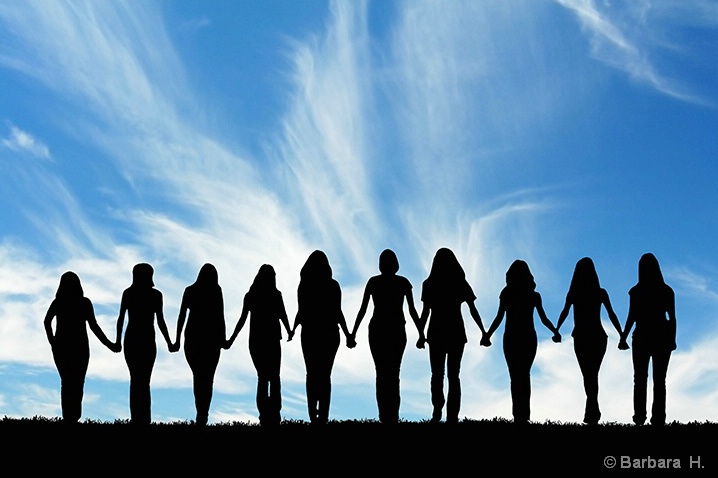 Despite this women start just 10% of all campaigns. One reason could be that some of the platforms are dominated by digital, gaming and technology projects and business - an industry underrepresented by women. Female-led projects are found in sectors where they are strong: arts, food and non-profit.
According to UK crowdfunding platform Bloom VC (Venture Catalyst), 40% of female-led projects are successful compared to 34% of male generated projects. Founder and CEO Amanda Boyle said: "It's widely recognised that women are not as successful as men at securing financial support from traditional sources for their businesses.  But crowdfunding has changed that for the better – and forever".
Analysis of the 39 businesses that have raised funding through UK equity crowdfunding platform Crowdcube showed female entrepreneurs have been more active than men and received a higher average donation value. Luke Lang, co-founder of Crowdcube says "We don't get many females submitting pitches, but female entrepreneurs probably have better skills in terms of being more personable and approachable and possibly being able to deal with questions from investors a lot better."
It seems that women are turning to crowdfunding to invest or donate. Luke Lang from Crowdcube continues "from the research we've done, 25% of our members are female so that suggests that crowdfunding as a mechanism for investing is much more appealing to females." Amanda Boyle goes on to say that women are more likely to back a project than a man, and that there are more "serial" female backers than male. "These are fantastic examples of women taking advantage of crowdfunding," said Amanda.  
Some crowdfunding initiatives for female entrepreneurs
Bellevate.com launched a site dedicated to helping women use the internet, and their social media currency to start or expand a business.  Any woman-owned business-start-up or expansion-or any partnership that is at least 51% woman-owned.
CrowdHelps  global crowdfunding platform dedicated and geared specifically towards women, where "everybody can help change a life of a woman by donating funds, professional advice, free time or just supportive kind words directly to her".
There are many examples of success female-led crowdfunding campaigns - here are just a few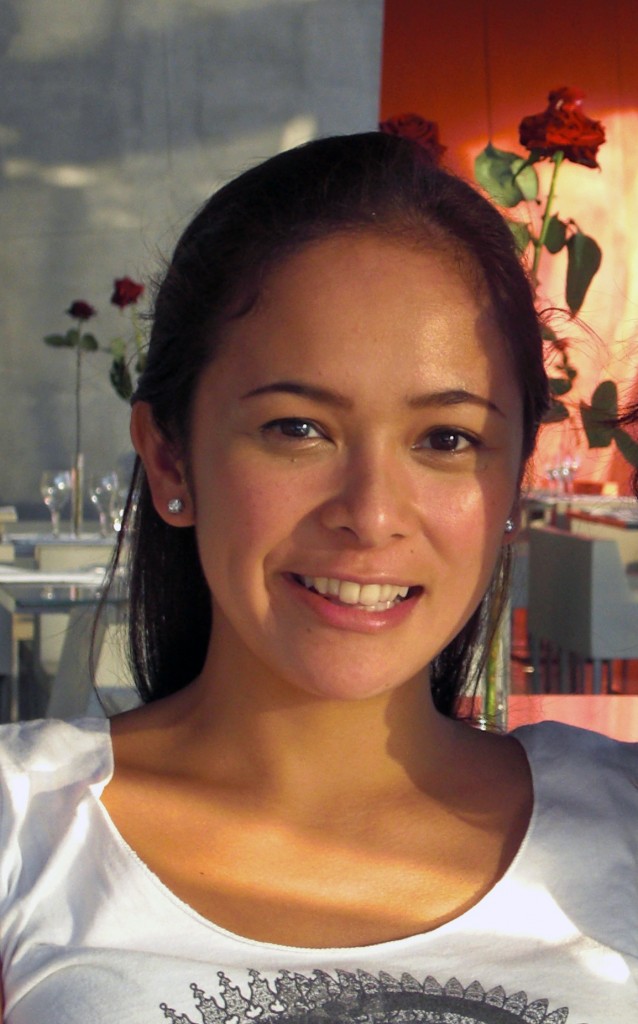 Gem Misa from Righteous
Righteous, a natural food business company founded by Gem Misa raised £150,610 for 20% equity on Crowdcube. Gem, who is 34, said: "I was competing against big brands like Kraft with huge marketing budgets. I needed funding for a marketing strategy, but I had no trading history so the banks wouldn't even talk to me. Crowd funding isn't  an easy option. Your business plan and sales projections must stand up to rigorous scrutiny, but it does offer a credible lifeline and acts as a growth engine for start-ups."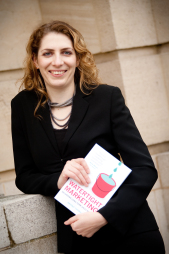 Bryony Thomas from Watertight Marketing
Watertight Marketing for a book and website for small business by Bryony Thomas raised over £5k on PleaseFundUs. 68% of the donations were achieved in the last 24 hours. Bryony said "This has really given me the confidence to go ahead with my project. If I had tried to go down the traditional publishing route, I would have had to convince an editor to back me. But with crowdfunding, I had to convince 88 people to back me."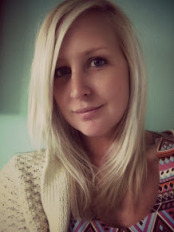 Wendy van de Weg from Something Indie
SomethingIndie founded by Wendy van de Weg was SeedRS first 100% female-owned success, raising £20,000. SomethingIndie is a unique online store stocking affordable, on-trend fashion items by independent brands and handmade designers. Wendy said "I found the funding options to be very, very limited and often ridiculously costly for startups, especially if the business owner falls outside of the 'young adult' age group."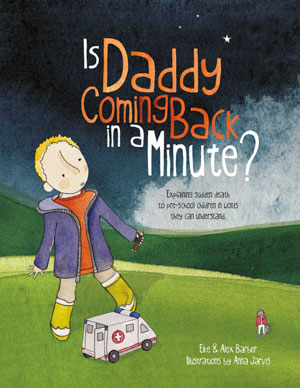 Is Daddy Coming Back in a Minute a campaign run by Elke Barber, a young mum whose husband died suddenly, leaving her to try to explain death to her 3-year-old son and 1-year-old daughter.  Discovering a lack of resources dedicated to such young children available to help her, she decided to write a book based on her son's questions.  Elke asked for £8k and raised more than £11k during the project with thousands more flooding in after the project closed.
And for women who are seeking to engage in the gaming sector - Anita's experience and eventual triumphing over prejudice and aggression is worth reading.
Anita Sarkeesion - Tropes vs Women
Tropes Vs Women in Video Games by Anita Sarkeesian raised $158,922 of $6,000 target 6,968 backers. This project to critique gender stereotyping in video games was successful inspite of a coordinated and sustained campaign of hacking attempts, defamation, and threats of bodily harm to both yourself and your family. - on her YouTube channel, Twitter - from sick jokes to death threats.