Crowdfunding your film - tips from Alt Angle films
Are you wanting to crowdfund your film?
Here's some great tips
Darren Langlands, from Alt Angle films and I are running a workshop on crowdfunding for creative projects at Home Manchester 18 March. Crowdfunding is increasing in popularity in this sector but this means that people think it is easy and don't do the hard work necessary. Consequently the success rate, on Kickstarter at least, is going down. This used to be 40-50% but now it stands at around 29%.
So how can you put together an effective campaign. Darren (below) shares his experiences.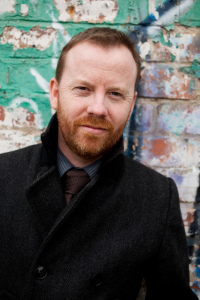 THE FILM
Last Man on Earth is a 15 min sci-fi thriller about a team of virologists searching for a cure for cancer. It stars Colin Baker, beloved TV personality and Sixth Doctor Who in the titular role. It was filmed and produced in Manchester in 2015 and debuted at the Supernova International Film Festival in Manchester in May 2016. Since then it has played at genre film festivals all over the world and recently won Best Science Fiction at Droids and Dragons Sci Fi and Fantasy Film Festival in Canada.
Official Trailer and on Facebook.
THE CAMPAIGN
Run on Indiegogo Flexible Funding between June 2015 and July 2015
Campaign page   Campaign Video   Thank you video 
THE STATS
TOTAL RAISED: £10,500.00
177 contributions from 15 countries
Most popular Perks£50
£15
£10
Over £3,000 in contributions from 110 contributions came from people who didn't choose a perk at all but donated instead.
THINGS WE DID RIGHT
Cast Colin Baker - a named actor associated with a large online community of "Whovians"
Extended our reach by bringing together a cast and crew that had their own large and separate social networks
Created a short and well produced pitch video
Extended reach further using targeted ads on social media
Developed a good £15-£25 perk range
Had a small number of high range perks that allowed contributors to have a speaking part in the film.
Perks included a donation to cancer research charities
Resourced the campaign properly and spent time each day posting messages and responding to enquiries
Generated a lot of press and pr
Did a lot of research on successful campaigns that were similar to ours
Didn't launch the campaign publicly until we had a decent total of contributions from close family and friends
Passionate cast and crew who pretty much ALL got behind promoting the campaign
Featured on Indiegogo front page as a trending project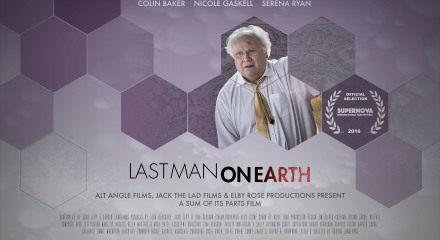 THINGS WE DIDN'T GET RIGHT
Too many perks and too many perks involving physical items and postage
Crowdfunded too close to the shoot losing crucial pre-production time
Didn't spend enough time developing communications/marketing collateral ahead of the campaign - so comms were often a bit rushed.
Took out ads on Doctor Who websites that did not link directly to contributions. Spent too much there
Should have had more "digital" perks
Wasn't smart enough about the budgeting. Things cost more than we budgeted for.
Got stung by crowdfunding "advisors" who descended on us like sharks once we had hit about 45% of our total. Thankfully not by much.
TOP TIPS
DO draw in cast and crew with strong social networks
DON'T go "public" with the campaign until you have 10-20% of your total from family and close friends
DO resource the campaign. It's not a one person job. All hands on deck. You have to push it every single day.
DON'T promise the earth. Physical products and postage eat into your funds
DO think about a limited budget for social media ads
DON'T crowd fund directly leading into your production phase
ABOUT ALT ANGLE FILMS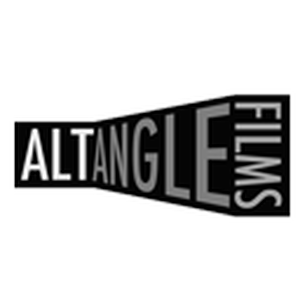 Darren Langlands is an award winning Writer, Director and Editor who grew up by the seaside in sunny Sydney, Australia. After years of extensive travel, he now calls the mostly dreary north of England home – don't ask, people do silly things for love.
Darren's films have been shown at festivals and film events all across the UK and internationally in places as far flung as Australia, USA, Canada, Ukraine and India. His short "The Martyr" won Best North West Short at Screen Stockport Film Festival in 2015 and Best Thriller at RATMA Film festival in 2016. The film went on to win other awards including Best Director and Best Editor at Rolling Frames International Film Summit.
Darren's most recent film "Last Man on Earth" stars former Doctor Who Colin Baker and has played film festivals all over the world. It recently won Best Science Fiction at Droids and Dragons Sci-Fi and Fantasy Film Festival in Canada.