Using Facebook for crowdfunding
Using Facebook for Crowdfunding
Converting likes into donations
Research has shown that crowdfunding donors become aware of projects mainly through electronic word of mouth and social media such as Facebook, Twitter and specialised blogs as well as the press.
For an average $10k project on Kickstarter if you have
10 FB friends - your campaign has a 9% of success
100 FB Friends - it is 20% success
1,000 FB friends - it is 40% of success
(AppsBlogger post on Kickstarter and Facebook)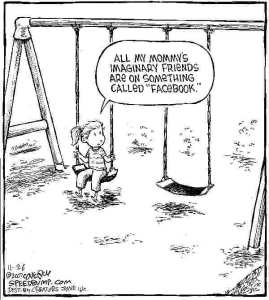 "You can't use Kickstarter to build audience, you need to have some followers before launching the project". (Kickstarter campaigner)
 It is not really the number of "likes" your page has. The number of "likes"  is evidence of how well connected you are and the level of engagement you have with your social networks. Early likes are going to be your close social networks. Growing the number of people who like your Facebook page should   lead some to your campaign page and hopefully to donations
A lot of organisations are put off using social media because it is new to their marketing strategy (if they have one) and they cannot see the ROI.
Social media is not a meaningful sales driver. 48% percent of consumers report that social media posts are a great way to discover new products, brands, trends, or retailers. However less than 1% of transactions (sales) could be traced back to links on social media. Forrester Report  into social media marketing
 "I got one person from Kickstarter's search feature. Almost everyone else came from Facebook, with a few from Twitter and a handful of unknown sources". (Kickstarter campaigner). 
Facebook, as with other social media, is about conversation not sales. It is about engaging with your audience. During your Facebook campaign, make sure you pay close attention to your audience. Focus on posting interesting content, answer questions, ask them questions and find out everything you can in a meaningful way.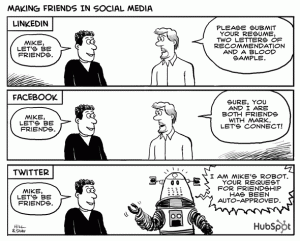 Tips from the world of business marketing for crowdfunding
Sales advice is - Offer special promo codes to receive discount offers
Crowdfunders can highlight the rewards on offer and post up new rewards for Facebook fans.
Sales advice is -  Invite your customers to a webinar
Crowdfunders can do the same - or to an offline event or meeting where fans can meet the  project campaigners and get involved
Other simple ideas to share your story and campaign
Ask your Facebook readers to
sign up to your email list

subscribe to your blog

share your fan page with their friends
Advanced design tips
Put up a "like gate" - a reader must "like" to see some content - this show projects in development or give a sample if music, the film or an interview.
Use all parts of the new Facebook interface to promote your campaign. For instance, you can display your latest reward in the 'profile picture'. You can also add links to your campaign page in the 'Info' section.
You can get tips on design here are a few
Tips for designing and coding a custom Facebook page
10 tips for Facebook business pages